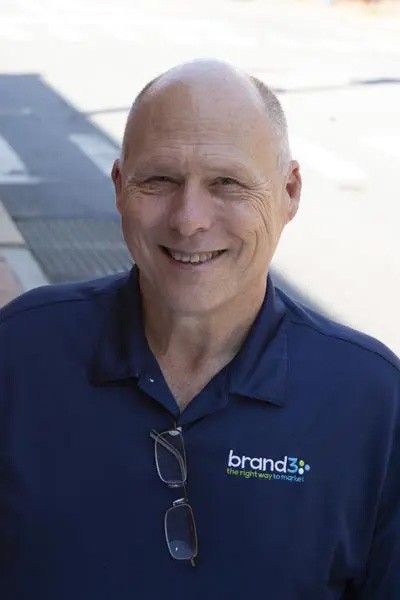 Matt has managed and produced effective brand and marketing strategies for a wide range of corporate and nonprofit organizations in the Mid-Atlantic region. His success is driven by his simple and profound belief that the same quality standards that make national brands successful should be applied to every size business.
Matt serves his current client base through the utilization of a virtual network consisting of local and global creative and manufacturing resources, combined with 27 years of industry experience and a passion to help business owners improve their bottom line. A sampling of his client list includes CSX, IBM, Bel Air Construction, NMTC, City of Aberdeen, DRD Pools, Survice Engineering, Lambda Technologies, and University Center.
He has served on the Economic Development Commission for the City of Aberdeen and has developed and taught on the subject matter of effective brand/marketing for the Small Business Development Center (SBDC) in the Northeastern region. He lives in Harford County and is enjoying 37 years of marriage with his wife Kim, and their 8 children and 11 grandchildren.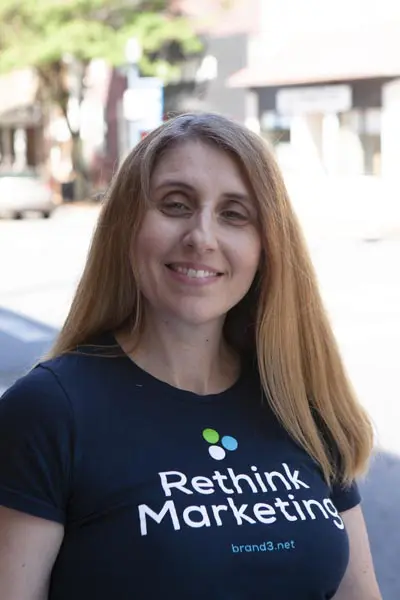 Orsolya (short Orsi, but pronounced Orshie) didn't wait long before revealing her passion for art and creativity: At the tender age of three, she won an International Drawing Competition in Eastern Europe. Once the time came for Orsolya to pick a career path, graphic design seemed a natural fit. Orsolya attended the New England School of Art and Design in Boston and obtained a B.A. in Graphic Design.
After graduating, Orsolya began her professional design career primarily in the pharmaceutical industry, while continuing to serve various clients as a freelance designer. With the rapid rise of digital and web media, Orsolya saw it essential to broaden her skills and returned to school to study Interactive Media and Web Design. This allowed her to become very versatile, multifaceted, and able to offer a wide range of services in the design industry.
Orsolya's creative approach is similar to problem-solving: How can a visual best represent the core meaning it needs to convey? Orsolya's clean style brings together both aesthetics and function with never an unnecessary element in sight. As an immigrant from Hungary, and having always been interested in different cultures and ways of living, Orsolya brings an open mind with an ability to step into the shoes of her clients. Her work always involves thorough research and asking questions that flaunt her lovely accent.
A mother of two, a devoted wife, and caregiver of quite a few pets, she lives in Northern Maryland. She enjoys nature, books, and pretty much anything thought-provoking that has the potential to deepen her values and better her character.
At Brand3, we know you need to be confident in your marketing. To do that, you need to find an approach that works. The problem is, most marketing becomes noise that fails to engage or drive results, which leaves you feeling frustrated. We believe your business deserves to reach its full potential in the market.
We understand how frustrating it is to waste your time and money on noise, which is why we've used our decades of experience to help hundreds of businesses move from noise to clarity by defining their brands. We use a unique process to align brand, marketing, and customer experience into a unified, strategic plan, and our clients report an average growth of 61% in annual revenue within two years of working with us.
Here's how we strive to give you clarity.

Define Your Branding – We'll define the core promise of your brand, your core messaging, and create imagery and collateral that makes it clear.

Deploy Clear, Effective Marketing – When those first two steps are complete, your marketing can engage your customers and drive growth.

Align Your Customer Experience – We'll examine every "touch point" where customers engage with you so your brand is clear in your day-to-day interactions.
We can help your business stop falling short of its potential and engage the right customers.
Do you have more questions?