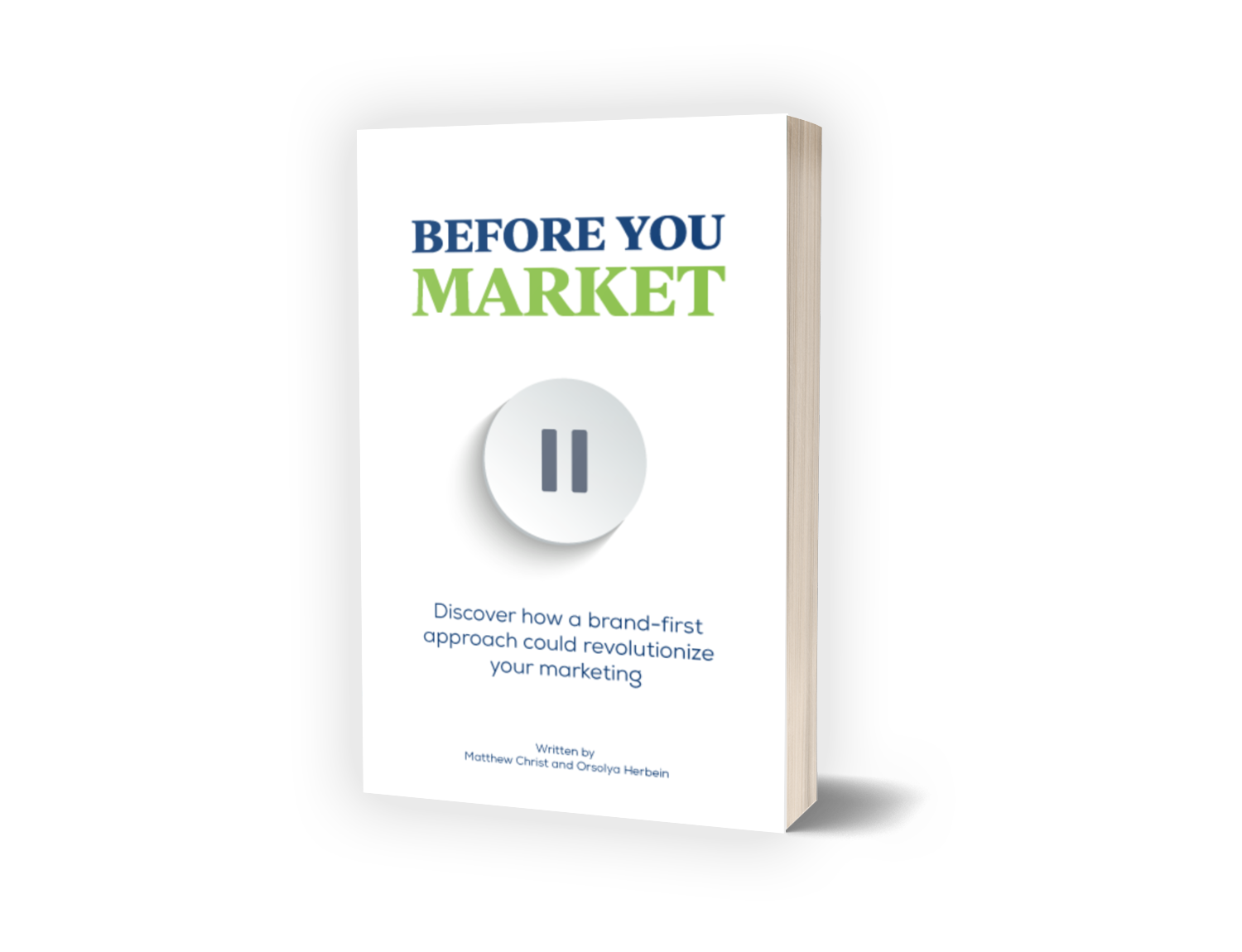 Empower Your Business with the Right Way to Market
Too many businesses struggle with marketing.
Worse yet, the most common issue behind the struggle is often buried deep and overlooked, resulting in a tremendous amount of wasted time, money, and opportunity. If you are frustrated by your marketing ROI, then Before You Market is for you!
Before You Market, Fix Your Brand
Branding is the essential starting point for every marketing campaign, and a clear brand that connects with the right audience is attainable by businesses of every size. If you employ the BYM principles, you'll be able to engage the right customers and get the results you've been looking for:
• More qualified leads
• Reduced costs
• Better returns on your marketing investment